Bespoke Joinery
---
We offer a range of professional carpentry services in the Midlands, producing stunning timber windows & doors. All projects undertaken are guaranteed to be of the very highest professional quality, ensuring our beautiful pieces blend in effortlessly with their unique surroundings.
Sliding Sash Windows
The sliding sash window was extremely popular from its introduction in Georgian times and continued into the Victorian era. Its popularity declined at the start of the 20th century due to mass manufactured cost- effective steel & timber casement windows, and issues with the inherent draughts and rattles of original sash windows.
In recent years there has been a revival of interest into timber sash windows. An awareness of the sustainability of timber and incorporating modern energy efficient technology into the traditional designs has meant timber sash windows are being used in new builds and also replaced in period properties.
We create traditional timber sash windows using time proven joinery methods but incorporating modern techniques and materials that allow our windows to stand up to every requirement of modern living.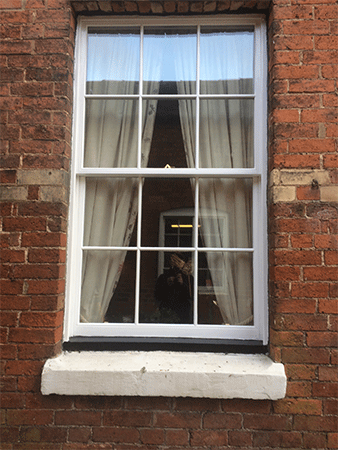 Entrance Doors
One of the first impressions anyone has of a building is in approaching the front door, so if your front door is a looking a little worse for ware we can make a like for like replicar or advise you on another sympathetic design.
Constructed of a range of hardwoods for stability, our doors are assembled using mortice and tenon joints for strength and are built to last.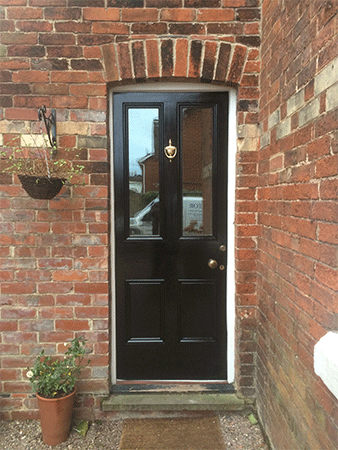 Other Joinery Products
Casement Windows
Bay Windows
French Doors
Replacement Sils
Dormer Windows
We are able to re-produce most windows, doors and timber featurs so feel free to call us for a bespoke joinery quotaion.
New Sliding Casements
When an old window is too damaged or rotten we can supply and fit new bespoke hardwood sliding casements to fit into the existing sash box.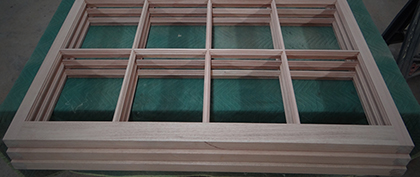 New bespoke sliding casement.
Sash Weights and Sash Cord
When replacing the sliding casements the counterweights are inadequate for optimal window operation so the windows need to be re-balanced with new weights.